其实'仓库'有存货。即使没有进厨房,慢慢挖还是有的分享。
娘子不爱浓椰浆,所以用清水来代替液体。而且煮成比较浓稠的酱汁。
Method :

1) Put the following into your food-processor: onion, sambal, garlic, cumin, coriander, candle nuts, fish paste, galangal and process until you have a paste.
2) Heat the oil and fry the paste for approx 5 minutes, then add the lime leaves and the bay leaves.
3) Add the coconut milk and water, bring to the boil, then simmer for 15-20 minutes.
4) Add the prawns and cook until they turn pink, do not overcook them.
5) Taste the sauce, add in salt and sugar.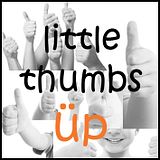 &